Living in Luxury: Start With Your Lounge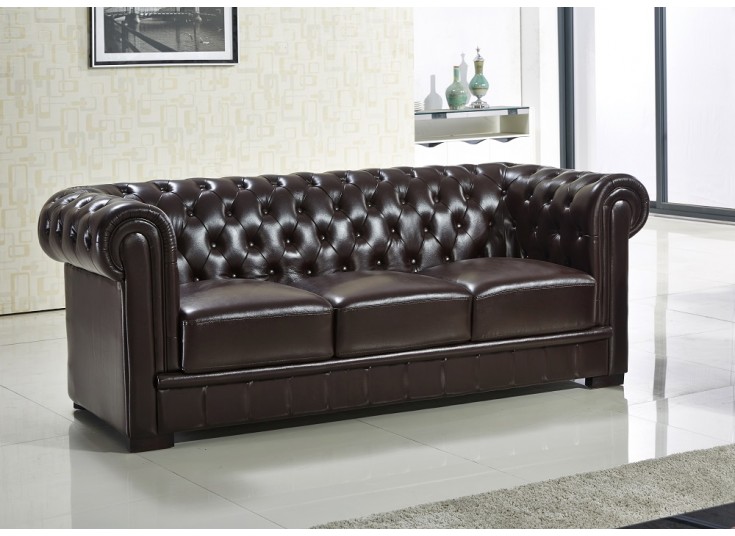 Living life in luxury does not have to be a fantasy. In the 90s, designing a living room
with a luxurious atmosphere could cost up to $20 000 per sofa, not to mention further
expenses such as interior designers and additional decor. However, with today's modern
technology, affordable elegant leather lounge sets are available at your fingertips and
designing tips are widely shared on the internet. You can very easily find low-priced,
high quality recliner sofas in Perth or anywhere at less than 1/4 of the price from 20
years ago. Here at Desired Living, we believe in living life, luxuriously and today we will
give you a short guide on how to luxe up your living space - starting with your sofa
lounge.
1. Design
In any living room, the lounge set plays an important role as the main course of the
meal. To transform your living room, you should first start with the design of your sofa. A
beautiful vintage sofa like our Chesterfield Range, with its design that is the perfect
combination of classic and modern elegance, is a centrepiece that serves to effortlessly
bring luxury to any living room. On the other hand, our stylish leather lounge sets are a
tasteful piece to modernise your living space whilst leaving room for any personal
touches. Buying leather lounges that provide additional features such as recliner sofas
can add extra comfort to your style.
The design of your lounge will instantly set the mood of your room, whether it is vintage
elegance or modern sophistication. Therefore, this is the first step in transforming your
living room.
2. Size
Every living room is unique in its size. Here at Desired Living, we believe that one size fits
all should not be applied to your furniture. Therefore, we offer our customers the option
to customise the size of their lounge sets to best fulfil their needs. Our customisation is
not limited to just size, you can add features and buy a recliner sofa, corner lounge or
any other design in any colour of your choice.
For smaller living spaces, customise your lounge so that it is not too big to create an
illusion of an expansive area and avoid overcrowding your living room. Larger living
rooms can opt for bigger lounge sets or regular lounge sets to create a spacious mood
for your room. With regular-sized lounges, you'll also find more opportunities to add
more personal touches to your interior design to give personality to your space - such as
a beautiful rug or other decors.
3. Colour
There are many ways to colour coordinate to create a luxurious mood. A classic method
is to opt for monotones with a pop of colour, or duo/tri colour schemes for a more fun
look as suggested by Vogue Australia.
Elegant colour schemes such as black and white with pops of blue or silver is a great
way to not only brighten up your room but to also create a calm mood. To create a more
bold look, choose neutral tones for your room and add a pop of colour with your lounge
set such as red or green to instantly spice up your living space. Our customisation
option has a wide range of colour choice to allow our customers to choose from 40
different shades of leather, therefore there will always be a choice that is suitable for you.
For more on colour schemes to adopt for smaller living rooms, read our blog The
Dynamic Nature of Colours in A Small Room.
The living room is the place that you and your family spends the most time bonding,
therefore, it is important to make it the most comfortable and beautiful place to be in.
Design your living space according to your desires.
Life life, desired.