READY FOR WAR? INFINITY WAR?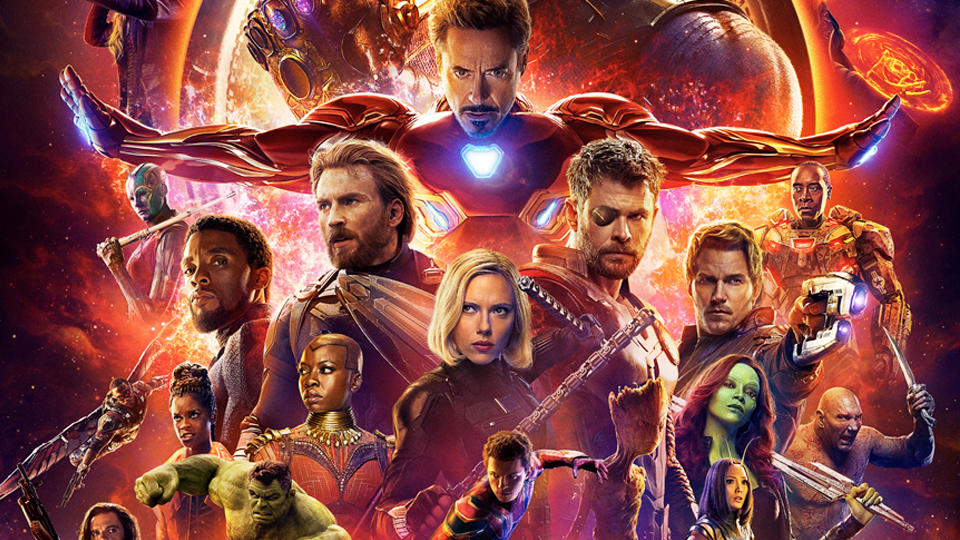 The next instalment for the Marvel Universe is coming on the 25th of April, and many fans are excited to see what the story is going for the Avengers. This time they are uniting against their most powerful enemy yet, Thanos and stop him from balancing the universe by killing half of humanity. Infinity war is the culmination of the previous films released in the Marvel Cinematic universe as the previous films have been planting the seeds which will pay off in this film and supposedly the next untitled Avengers film with a planned release in 2019.
Thanos devises a mission to collect all the six Infinity Stones and use it to make his twisted will into a reality. The fate of the world and existence has never become more uncertain, but this shall not happen under the watch of the Avengers and the Guardians of the Galaxy.
The second trailer for Marvel Avengers: Infinity War has racked in more than 163 million views on YouTube, with 3.1 million likes. The movie is already being compared against DC's Justice League, and competition between the universes are growing ever higher.
The expectations are high, and tickets have been selling furiously in the United States for Marvel fans to see this next instalment. Seats are booking out fast as well and many are flocking to book in seatings to see the movie.
It has been reported that Infinity War has achieved the largest 24-hour ticket pre-sales for a superhero film in merely six hours, surpassing the records that were achieved from Black Panthers.
The trailer brings much hype following up from the previous instalment Avengers: Age of Ultron.
The trailer starts with a nod back to the Avengers with Samuel L Jackson (as you do already know, plays Nick Fury), says "There was an idea…". Does this mean a return of Nick Fury in this next movie?
From there the trailer shows all the Avengers except for Ant-Man and Hawkeye leading many to wonder where these characters are. The Vision and Scarlet Witch are looking like they are sharing a moment. Seeing our childhood hero Spiderman in the new Iron Spider suit with his senses tingling is somewhat a joy to behold.
What was most EXCITING was in the last part, where we are treated to Thor meeting the Guardians of the Galaxy gang. Now this will be something truly interesting, where we may finally see how this may go along.
It does not matter what happens, but it can be safe to say that this is not going to be the end of the Marvel Characters Universe but a new era will begin after this film. We have a big future ahead, and we may expect some huge twists and gruel deaths from our favourite heroes.