Deciding Which Material For Your Sofa
Home is a place of comfort, tranquillity, self-expression and personality. A space like this should reflect it's inhabitants livelihood. The living room centres and carries the style and feel of a home, so naturally, the sofa serves as a centrepiece of a household. Therefore, it is important to understand what type of sofa and material suits the needs of your home, whether it be leather, fabric, velvet or suede.
Picking the right material for your furniture can transform a space into an elegant and luxurious home.
Leather Sofas
Nothing can add instant elegance, sophistication and luxury onto a furniture sofa like leather. Although different makes of materials can be described as 'leather', here at Desired Living, we use quality Top Grain Cow Hide Leather, ensuring durability and endurance with any sofa or furniture piece we build. Chesterfield-style sofas are a traditional, classy range that have been in style since the late 1920s. As a whole, the evolution in style of leather has grown expedentially in modern and contemporary designs, so you can ensure that whichever model you choose in leather, is as refreshing in the years to come. Leather sofas create a luxurious ambience within the room that can create a statement, as the living room is often the first sight within the home. Choosing the right quality of leather is essential, we highly recommend, top grain cow hide leather, this type of leather is real leather not synthetic and typically why sofas which have this leather are more expensive as this provides an extra notch of comfort and durability. Therefore, top grain cow hide leather provides elegance and sophistication, while not sacrificing on comfort.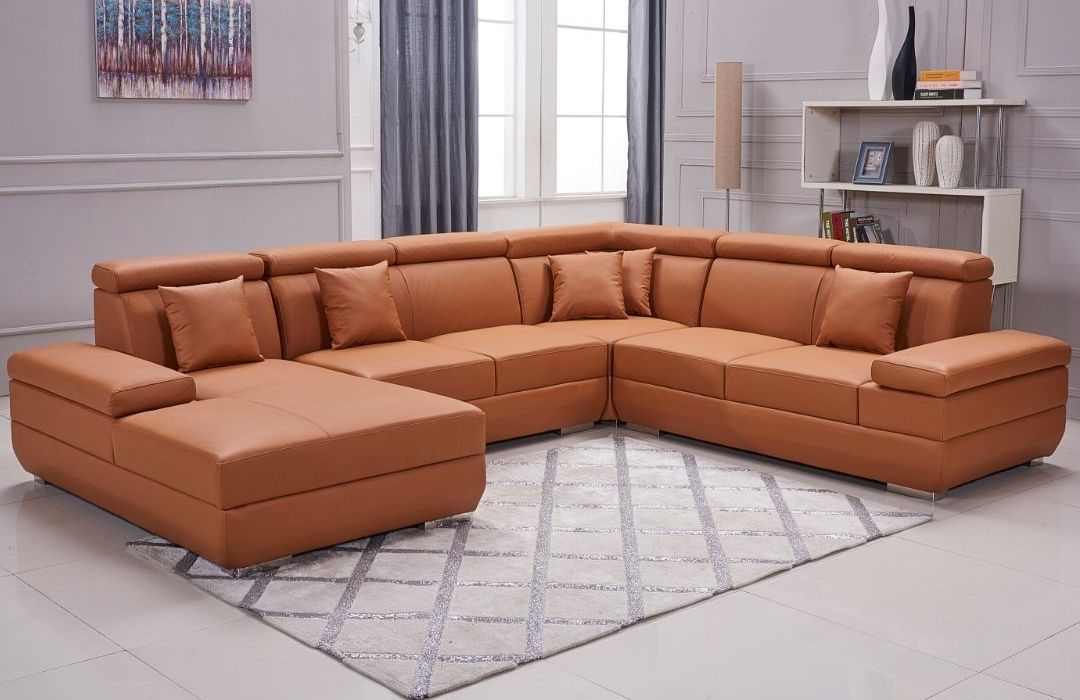 Fabric Sofas
The comfort of fabric is unbeatable due to a softer, and warmer material. The fabric sofa often creates a casual ambience with the use of neutral colours. The styles, colours and designs may be luxurious, but requires more care and attention. While quality fabric and framing is an expense, the same sofa will cost more, due to its luxurious and elegant appearance. Fabric sofas are produced by weaving of textile fibres and can provide different sophistication to the ambience of the rom. A keynote to remember when comparing leather and fabric, is fabric is more susceptible to spills and stains than leather as fabric is more absorbent.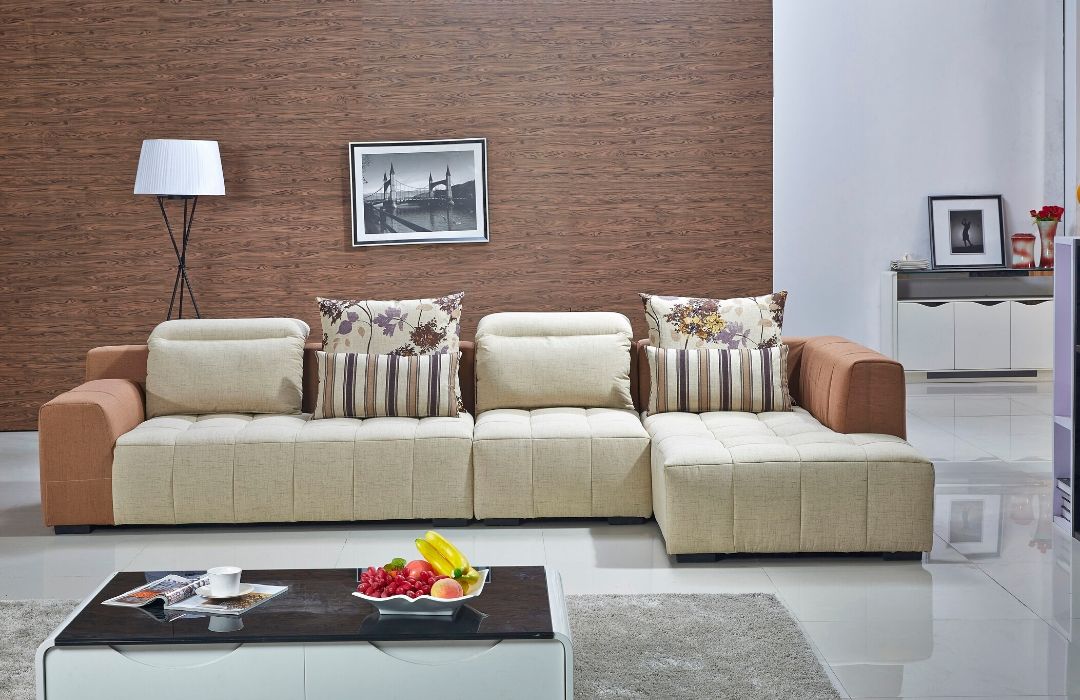 Suede Sofas
Suede sofas are an extension of leather, but is a much softer and supple leather, created from the underside of an animal. They create warm and fuzzy ambience with a timeless elegance to homes. They are nice to look at, are comfortable and can be a large investment. It is a type of unfinished leather that is long lasting and provides a luxurious feeling. Suede sofas can complement the house in any design and style with an understated appearance. It is less shiny and therefore grandeur as compared to leather and thinner.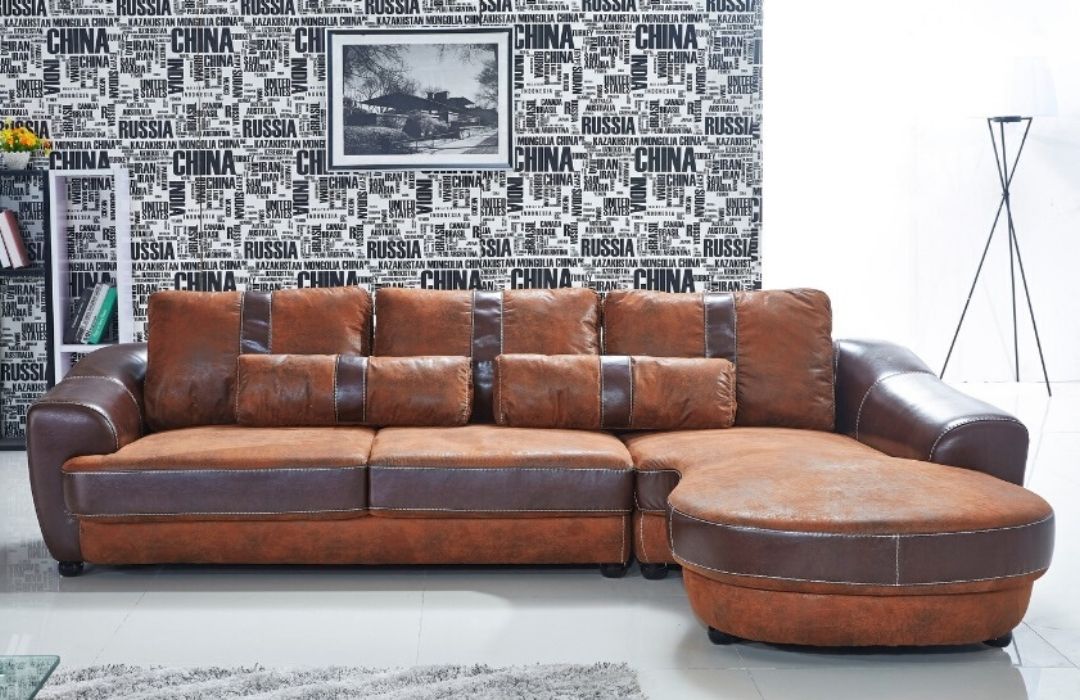 Velvet Sofas
Velvet sofas can immediately inspire the home interior with elegance and an ambience of style. It is known for its luxurious texture and quality. Velvet furniture can range from bright and bold tones as well as neutral tones. They are a timeless addition to a house with a range of classy and contemporary. These high-style lounge looks intimidating and extravagant, with a lustrous sheen that can be contrasted against modern or neutral features of the home. They provide relaxed spaces which reflect light rather than absorb it. Velvet is predominantly made from silk, which is rare for lounges. However, they can also be created through the use of linen, mohair, wool and cotton.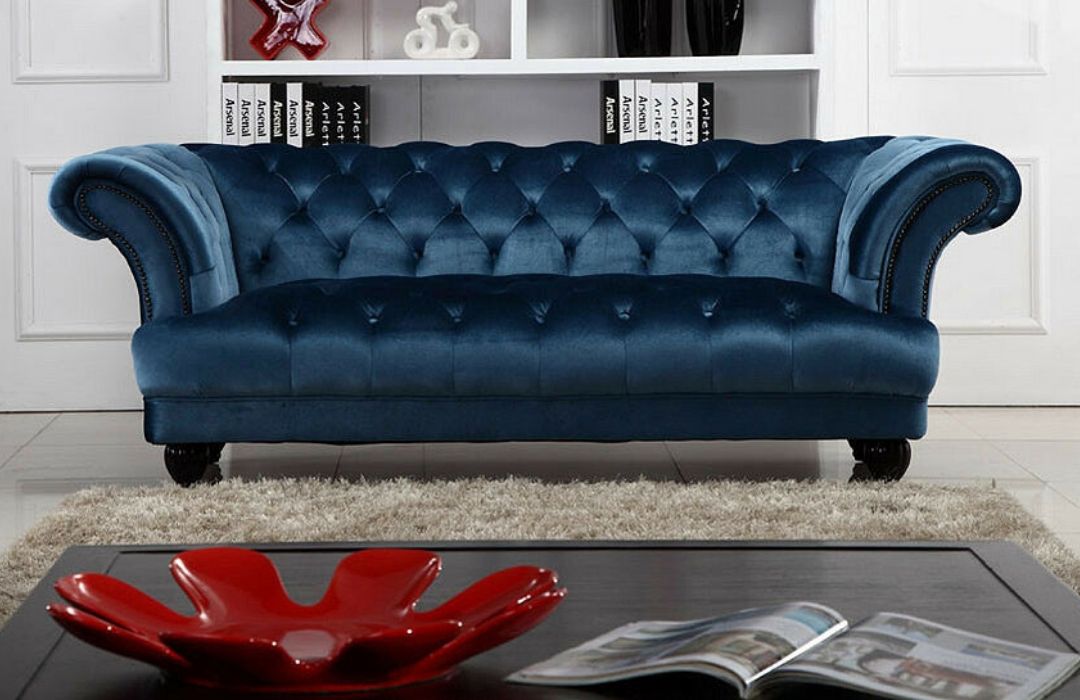 At Desired Living, we sell a wide range of different sofas in different high end materials at affordable prices. If you have any questions regarding any of the materials please feel free to call or email us and one of our professional consultants will contact you as soon as possible.
In the meantime why not browse through our designer model sofa catalogue. CLICK HERE
Follow us on Facebook to recieve regular updates and insights into our wide range of sofas.