Chesterfield: A Timeless Classic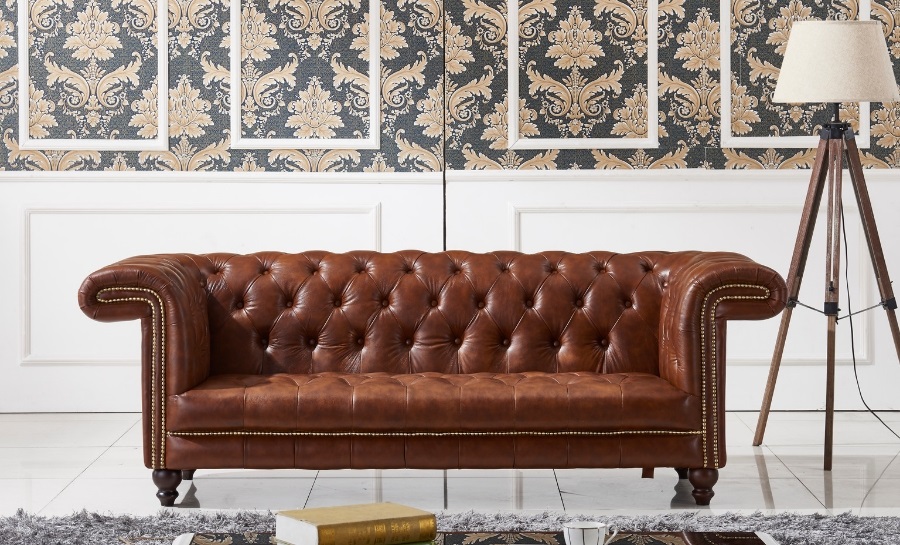 Sofa's just like clothing come into season and come out of it, very rarely is there a collection that stands the test of time, but the Chesterfield is here to challenge that notion. Some would deem it a timeless classic with versatility, elegance and style combined into a single package that creates a distinct Victorian vintage look to the leather sofa design. This combination of class, style and aesthetic has allowed the Chesterfield to transcend the test of time and become one of our timeless favourites for the living room space.
Coupled with a simple yet elegant design, if you're in the market for a leather sofa, a Victorian inspired Chesterfield has enough versatility to fit into even a modern designed setting. Chesterfields come in a range of options which include fabric, leather, or cosy wool. One of the best features of the Chesterfield is its adaptability to fit into any living space. If you're limited to a small area within your living space, then you can opt in for a corner Chesterfield leather sofa that will fit snugly into your room leaving more freedom for you to use your space more effectively and efficiently.
Although If that hasn't sold you enough to purchase a Chesterfield Sofa, then look it at it this way, you're purchasing a piece of history that was extensively used during the Victorian era where it was deemed stylish and luxurious during that time period. The leather chesterfield sofa during the Victorian period revolutionised sofa as we see today in the modern era as it brought comfort, style, and a distinctive appealing look into the market. This look has remained a stapled and familiarised piece of furniture that is embedded into the public eye as a piece of historical significance and is sure to either complement or be the centre of attention in your living space.
Now if you're finally convinced that a Stylish Leather Vintage Chesterfield is the right choice for you, we have a couple of sofas' that may interest you that are both affordable and of high quality starting with the Chestnut Leather Sofa offered for only $2, 949. This sofa provides a beautiful shade of brown giving the Chesterfield its vintage feel and look. In my opinion the colour choice of this sofa enhances the premium cow hide leather. Again, if you're limited by space, you can choose to opt for either 3, 2 or a 1-seater sized vintage couch. If brown isn't your colour of choice, you can choose an alternative black colour that looks just as elegant.
Chestnut - https://www.desiredliving.com.au/sofas/loveseat/chestnut-leather-sofa-lounge-set